Chiller Parts Oil Filter FLR01917 for TRANE Centrifugal Compressor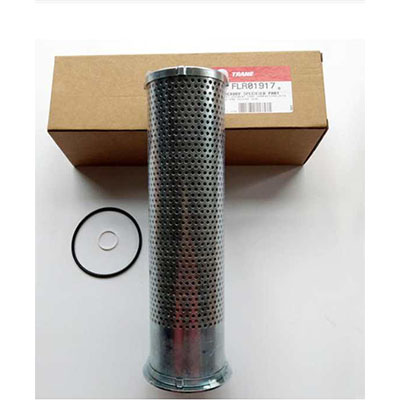 Installed at the air inlet end of the air compressor, the air filter is used to filter dust, sand, moisture,
oil mist and other impurities in the air to ensure the cleanliness of the air intake.
Improve the service life of oil and gas separation filter, oil filter and lubricating oil, and ensure the safe
and efficient operation of air compressor system.
Rejuvenation Air Filtering Common Sense:
· Regular blow back according to the use.
· The rated air intake of the filter element shall be greater than that of the main engine.
· The filter element has low intake resistance and large dust capacity.
· Place the filter element in a dry and ventilated place to avoid damp affecting the service life of the filter element.
TRANE oil filter ELM01405
TRANE oil filter ELM01042
TRANE oil filter FLR01592
TRANE drier filter DHY00337
TRANE oil filter FLR01353
TRANE oil filter FLR03434
TRANE refrigerant filter FLR03318
TRANE refrigerant filter FLR03018
and so on